The Ultimate Guide to Shopping Online and the Best Sites in UAE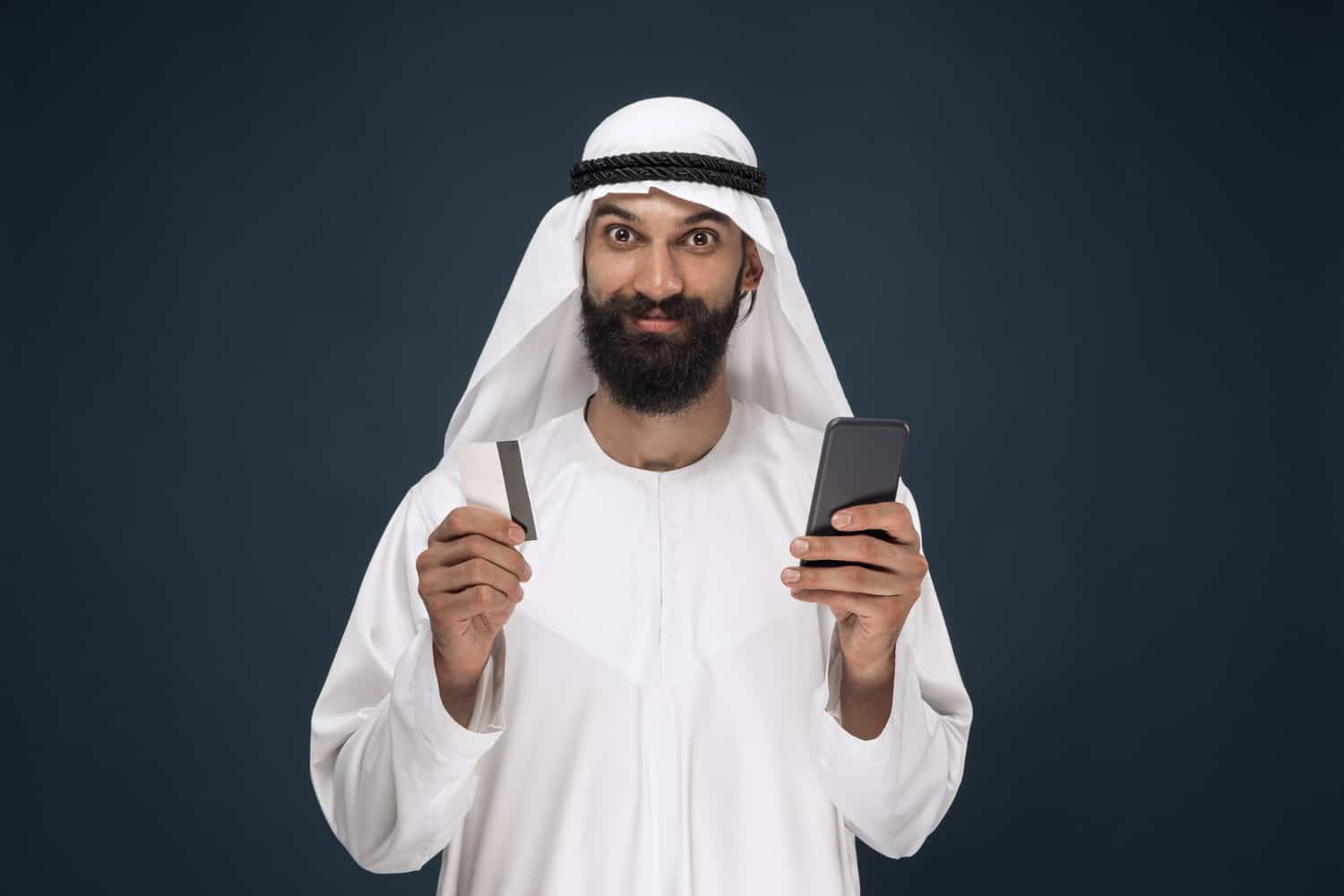 Online shopping in the UAE is a great way to find anything and everything you need. Online stores offer affordable prices and variety which means you can find a product for everyone on your list, all without leaving your house! With so many sites to choose from, it may be difficult to decide which one is best for you. We've created this guide to help you out by listing the top 5 e-commerce websites in the United Arab Emirates.
This article will provide an overview of what each site offers as well as its drawbacks (if any). I hope that after reading through this guide, you'll have no problem finding exactly what it is that you're looking for!
The Ultimate Guide to Online Shopping in UAE
Online shopping is convenient, easy, and comfortable for customers since they can compare prices, get coupons, and read reviews in a way that isn't possible in physical stores. However, the widespread adoption of internet shopping has given rise to fraud, so consumers must be careful when purchasing online.
Concerns With Online Shopping
While online shopping is undeniably convenient, many customers are still concerned about the privacy and security of their data, especially as mobile sales grow more common.
Apple also has a new technology known as iBeacon, which allows businesses to monitor mobile usage within their physical locations. This form of monitoring allows merchants to evaluate whether consumers are comparing prices on their phones and notify them about sale items by tracking the frequency of mobile users around certain goods.
These trends have sparked concerns about online purchasing security, whether you shop from your PC at home or your smartphone. The following are some of the most frequent issues people have when it comes to making purchases over the internet:
Identity theft

Providing private information about a residence, such as its address

Shipping costs

Inaccuracy in price tags

Knowing when to buy is essential.

Online data storage, such as cookies

Not mentioning time for returns

Returns not being accepted

Important packages get lost

Data breaches
Online Shopping Security Recommendations
The most crucial consideration when purchasing online is security. It's aggravating to lose a package, but it's far more damaging than having your identity stolen. Here are some pointers to keep your information secure while you shop on a trustworthy website:
Look for "https" in the URL, and a

padlock or broken-key symbol

, which implies that your information is safe.

The business's return policy and delivery fees should be clearly stated on the website.

Be wary of sites that employ pop-up advertisements.

The business should have a real address and phone number.

Price should be fair, and not too good to be true (or expensive).

You should be able to opt-out of email communications on the site.

Use a reliable and

well-reputed escrow service

when purchasing pricey items (such as automobiles). Be wary of phony escrow sites when shopping for expensive products.

Most credit cards come with fraud protection, so you should be able to use one. As long as you notify the bank of fraudulent activity within 30 days.

Check to make sure the site you're visiting is the genuine, original one and not a knock-off. Government websites, for example, generally end in .gov rather than .net. Be wary of websites with similar designs; always double-check URLs before submitting crucial data.

To guarantee you're not receiving low-quality knockoffs, buy from real merchants (not resellers).
Benefits of Online Shopping
Despite the fact that there are several dangers involved in buying online, many customers are concerned about the security of their information. There are several tangible benefits to internet purchasing, however:
You'll save time and money by not having to go to the store.

You may shop for items outside of regular business hours.

It's simple to compare prices between several websites.

Look up the opinions of people who bought the same item as you.

You may find

online deals

and sales without having to collect physical coupons.

Get customer service online without having to wait on hold.

When utilizing a trustworthy vendor, returning an item is quite simple.

You'll have a simpler time purchasing out-of-season goods, and you'll save money.

There are no checkout lines to deal with.

Collect coupons

, which will enable you to shop for items without having to go through large, physical sale racks in the store.
Coupons and Online Shopping: How to Get the Most Out of Your Purchases?
Online shopping is typically more convenient than visiting a store, but many people are concerned that they are not receiving the greatest price. The conventional thinking used to be that online shopping always provided the best bargains, although brick-and-mortar businesses have grown more competitive in recent years.
Even so, there are a few things you can do to ensure you're receiving the best online discounts:
Coupons:
Many benefits and drawbacks come with online coupons. One benefit is the opportunity to utilize aggregator sites like getjaybe.com to find online coupons, which may then be used to save money on purchases right away.
You can save money on your purchase by using a coupon code from this website, and you may discover additional discounts and offers as a result. Occasionally, to receive the discount, you must click on a link from one of these coupon aggregator sites; however, all you have to do is type in the code they provide.
Price Comparisons:
There are a few ways to ensure you receive the best price on your online purchase. Many websites offer a comprehensive list of comparable products, including prices from other merchants.
You can make sure you're not overpaying by opting for a service that provides price comparisons between numerous sites.
CamelCamelCamel is one of the most well-known. This website is optimized with Amazon and can provide you with item price history as well as notify you when the price drops. If you're not in a rush to buy a specific product like, say, a new camera, you can join the waitlist for an alert when the price drops and wait until it reaches the price that's right for you.
The Best Websites for Online Shopping in Dubai, United Arab Emirates
Souq.com
This website is one of the most popular in the entire Arab world and has become a fast favorite among online shoppers in the UAE as well. Customers can choose from an impressive inventory of more than 1,500,000 items across 22 product categories including consumer electronics, fashion apparel, household goods plus many others. Despite its massive selection, online shoppers know they'll be able to find a bargain with a wide range of discounts and deals.
Namshi
Namshi is a digital marketplace that sells affordable apparel for men, women, and children from the Middle East. Topshop, Monsoon, and Cosmetics Now are only a few of the high-street names at the shop. It also caters to a variety of well-known designer labels including DKNY, Calvin Klein, and Michael Kors. They have a lot of cute things available, including beauty items, homeware, and even presents. The site offers fast delivery and free exchanges, and you can purchase everything from food to decor. They also provide promotions of up to 20%. You may obtain verified Namshi Coupons from Jaybe Coupons.
Sivvi
Do you want to get your wardrobe in order? Sivvi offers a wide range of high-end brands, including Nike, Mango, and Calvin Klein, as well as a three-hour delivery service within Dubai if you can't wait for a new outfit. There's no need to spend a lot of money, either; go to the outlet area for a virtual look to acquire shoes, athletic clothing, bags, and dresses for up to 45% off. You can find verified Sivvi coupons here.
Ounass
Ounass is your own custom online shopper, combining a selection of top designers in one location for easy browsing. It stocks more than 300 high-end designers, including Fendi, Prada, and Alexander McQueen, as well as local names, homeware, and an exquisite antique collection. You won't have to wait for your funds to arrive, either. The marketplace provides two-hour delivery in Dubai and a same-day service within the UAE. You may also save money with special coupons that offer up to 20% off.
Eyewa
Accessories add much more than just shoes and handbags to an outfit. Eyewa sells top-of-the-line prescription glasses, sunglasses, blue light glasses, children's glasses, and corrective contact lenses from the biggest and finest names in the business. The price was quite reasonable, and it had a 30-day exchange policy and fast delivery. It also allows cash on delivery for genuine easy-on-the-eyes. They also offer promotions, check the latest verified coupon codes up to 20%.