Nowadays, online shopping is very popular. Qatar is one of the Arab countries full of commercial centers and markets, where you can find everything you need. But if you have the right and enough knowledge about online shopping, you will most likely buy all your needs online and directly from your home.
Online shopping allows you to save money, time and effort. Therefore, today we are going to give you a list of the best online electronics shopping stores in Qatar.
AlaneesQatar offers a wide variety of electronic products such as smart phones, cameras, laptops, gaming products… and many more. One of the things that distinguishes the Al-Anees online store is that it provides multiple ways to place the order, whether through WhatsApp, Facebook or through the Al-Anees app. It also offers different payment methods, including cash on delivery.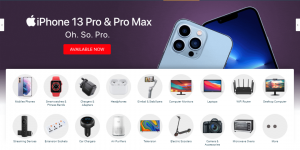 Blue Lynx was launched in 2011 and ranks among the most preferred online stores for Qatari shoppers. Blue Lynx is known for its wide range of electronic products such as computers, laptops, tablets, and games. So if you are looking for an online store that offers you the best electronic products in Qatar, Blue Lynx is the best choice.
Blue Lynx offers free delivery on every order over 999 Qatari dirhams, with payment on delivery.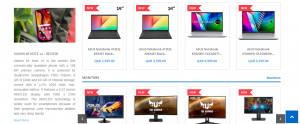 Carrefour is one of the largest supermarket companies in Qatar. It was launched in 1999, and today it includes 5 hypermarkets and 5 supermarkets. Their online store offers a series of products in various categories, including electronics. The Carrefour online store offers a variety of computers, smartphones, computer accessories… and many more. In short, you can consider the Carrefour store as one of the stores where you can buy electronics with confidence. Not only that, but the store provides different payment methods, including cash on delivery, with fast and free delivery.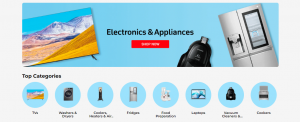 The store was launched in 2018, and in a very short time, the site has become one of the leading online shopping platforms in Qatar. Jazp is distinguished by providing a wide range of electronic gadgets such as computers, mobile phones, tablets, electronic accessories… and many more. Jazp online store offers a variety of offers all year round, with fast and free shipping on every order over 50 Qatari dirhams.

The Doha Souq was launched in 2008, and today it is considered one of the largest and most important electronic stores in the Middle East. Among the products offered by the Doha Souq is electronics. The site provides various electronic products, whether computers and its accessories, audio and video accessories, cameras, TV…etc. In addition to the trust that Doha Souq has earned, their online store offers a secure method of payment.
Startechstore Qatar is an online platform of Startech Middle East WLL, which has many stores in different regions of Qatar. On the StartechStore, you can find everything you need from electronics, whether laptops, smartphones, electronic accessories, audio and video gadgets…and many more. You can place your order via WhatsApp, with payment via credit card or upon delivery of the order.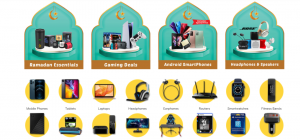 As you can see, there are many websites that provide you with various electronic products that you need in Qatar, at reasonable prices and different facilities at the level of payment, shipping and delivery.
And to enjoy the best shopping experience ever. Introducing my pocket website, which provides you with different coupons and vouchers on your favorite online stores. All you have to do is download and install the GetJaybe PC extension on your Chrome browser, and start taking advantage of coupons and discounts on your favorite stores and products. what are you waiting for? Download my Jaybe extension now, for free!!