Best online store to buy baby essentials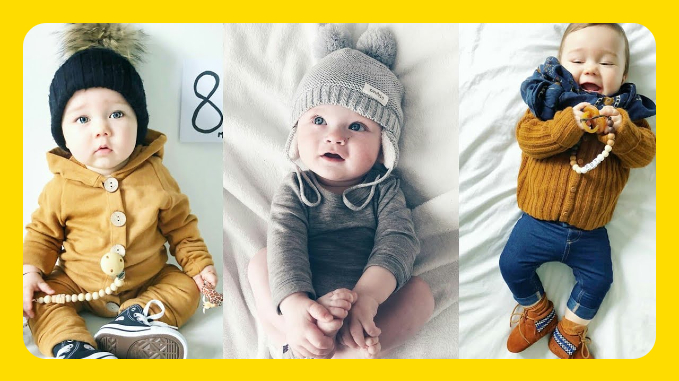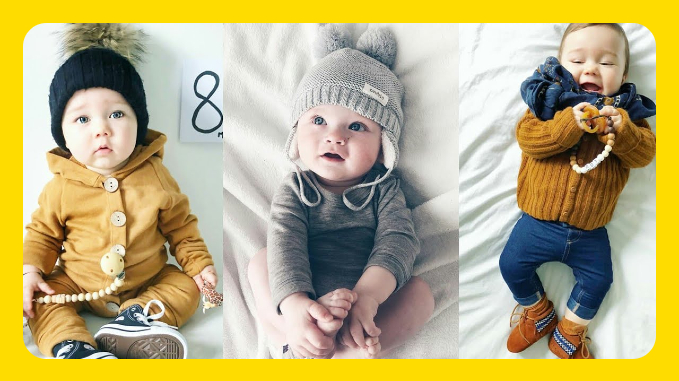 Finding baby and baby essentials is a difficult task, especially for new mothers. Games also play an essential role in every child's life, as they are an excellent tool for developing motor and cognitive skills. Therefore, we will present to you a list of the best electronic stores for toys, baby and children's accessories in the Middle East.
This store is considered one of the biggest brands in this field. BabyShop has a wide range of brands of bottles and apparel from newborn to school age. Not only that, but the store offers you car seats, rockers and maternity clothes as well. By shopping on the BabyShop online store, you can benefit from a variety of offers, with different payment methods and fast delivery.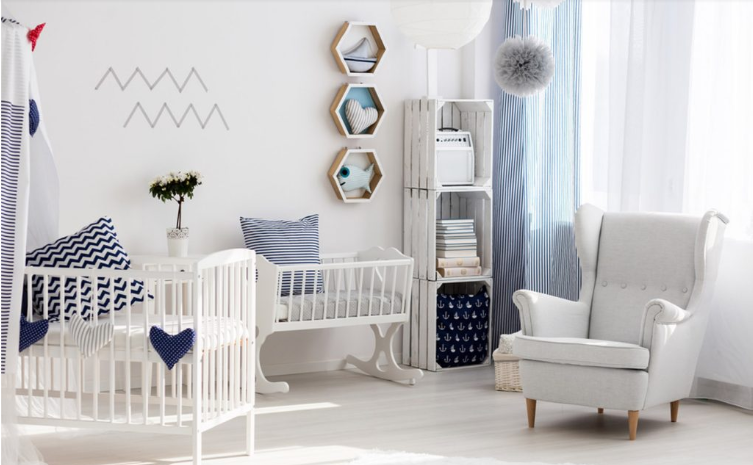 The Baby Souk online store is one of the most favorite stores for mothers. It has a large variety of baby products including strollers, food, and all baby essentials. Baby Souk online offers different payment methods with free delivery to your doorstep.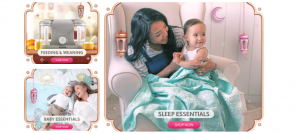 Ikea is an easy and elegant choice for mums, where you can find everything you are looking for for your new baby from furniture and essentials for your child. You can buy a high chair for your child, starting from 49 dirhams, changing tables from 99 dirhams, and cribs, starting from 229 dirhams, with quick sales all year round. Not only that, but Ikea has different payment methods, and fast delivery of the order.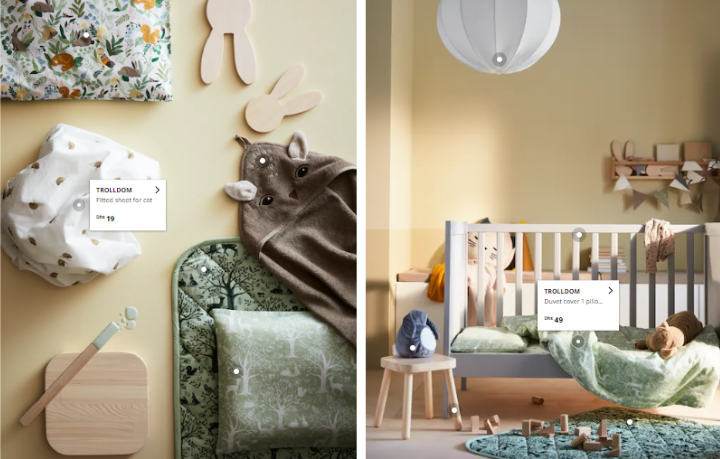 Mumzworld, which is the best online store in 2018, contains everything you need for your baby, from strollers, car seats, clothes, toys, pacifiers, nursery décor, furniture… more than 200 thousand products for your baby only you. In addition to the diversity that the store provides, the site offers different methods of payment, whether through a credit card Visa or MasterCard, or through your bank account on PayPal. With free delivery on every order over 200 dirhams.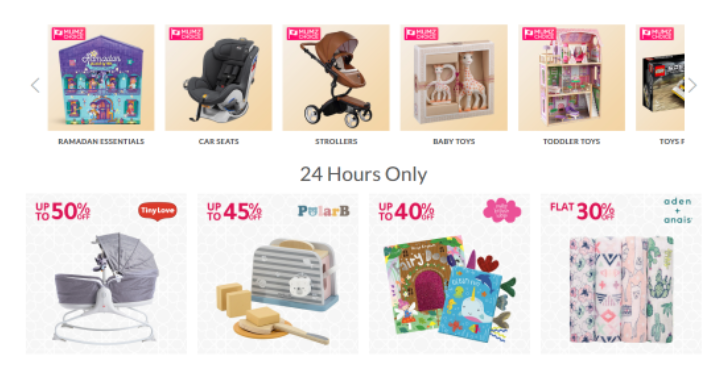 The Zara global website offers a wide variety of clothes and accessories for babies and children. Zara's online store has a variety of categories, from underwear and outerwear, shoes, sleepwear… and many more. Not only that, but throughout the year, Zara offers different offers and special discounts. It also provides you with different ways to pay, whether by credit card or cash on delivery, with free delivery on every order over 200 dirhams.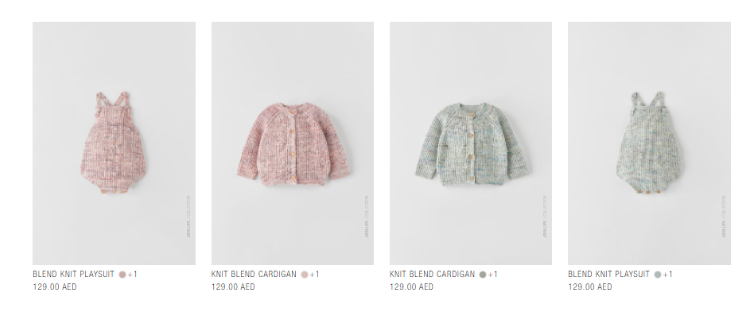 Namshi online store offers a wide variety of children's clothing. The store offers thousands of products for all ages. Whether you are looking for baby or infant clothing, Namshi is the best choice for online shopping. In addition to the quality of the clothes provided by the store, Namshi offers you different payment methods that will facilitate the shopping process (credit card, PayPal and cash on delivery), with free shipping for every order over 100 dirhams.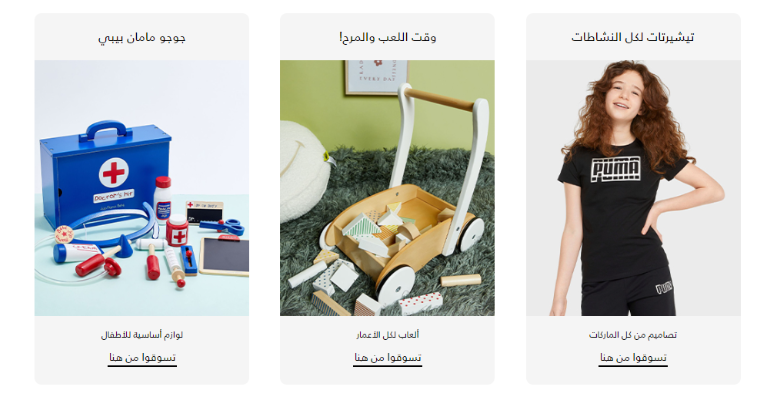 If you are looking for a variety of distinctive toys for your child, Noon online store provides you with various toys for males and females. Whether you are looking for entertainment or educational games, Noon provides you with everything you need for your child at reasonable prices. Throughout the year, Noon offers important offers and discounts, these discounts sometimes reach 50 percent. In addition to these privileges, Noon offers different payment methods, whether by credit card or cash on delivery.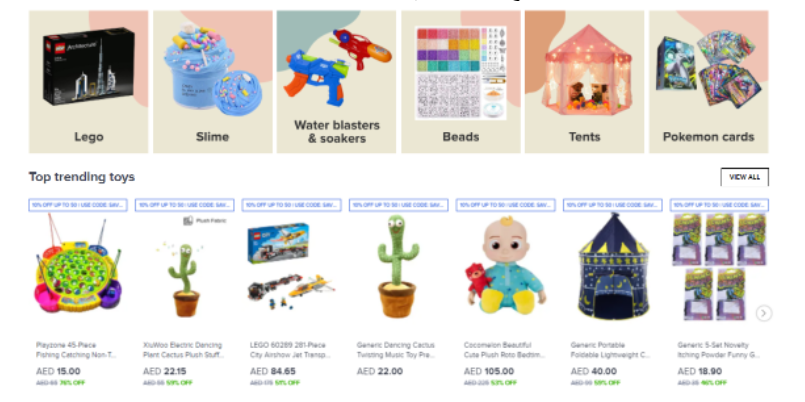 In addition to the discounts offered by these stores throughout the year, you can benefit from greater discounts on your order, just by downloading the Jaybe extension on your Internet browser on your computer and install it for free. Jaybe helps you save money and time by providing coupon codes for your favorite stores.